2019 New England Region Cadillac LaSalle Show
Warwick, Rhode Island
by Dick Shappy
August 18, 2019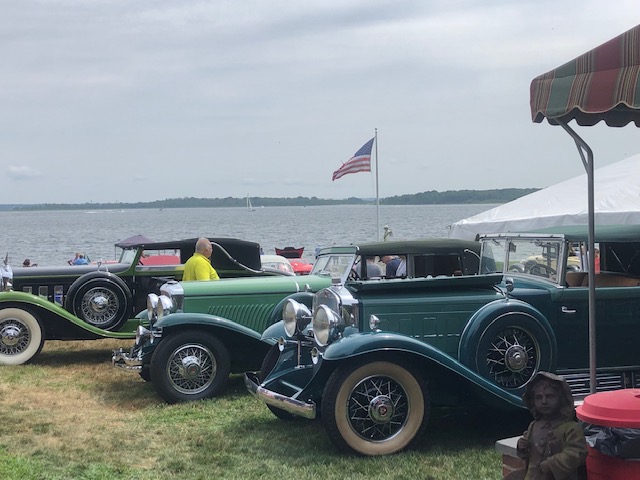 1931 Cadillac V-16 Victoria by Lansfield of London, 1934 Duesenberg J-505 Convertible Sedan by Derham, 1930 Cadillac V-16 AW Phaeton by Fleetwood. (l-r)


For the past six years I have been hosting the New England Region Cadillac LaSalle Show at my residence in Warwick, Rhode Island. On Sunday August 18th, I hosted the 2019 event and, judging from the comments I received, the show was a huge success. Approximately forty Cadillac and LaSalle cars along with an additional thirty non-Cadillac cars arrived at my home on Narragansett Bay.



Dick Shappy proudly standing next to his latest acquisition, the 1929 Duesenberg J-268.


I also used the day to debut the showing of my latest acquisition, the 1929 Duesenberg J-268. The car had not been shown publicly since 1972.




Dick Shappy presenting Best Of Show (Cadillac) trophy to Mike Goldbladt from Norwich, Connecticut for his 1927 Cadillac model 314 Roadster.


The club did not present trophies because their trophy show was held earlier this year at the Endicott Estate in Dedham, Massachusetts. Dick Shappy Vintage Auto provided two trophies. One was awarded for Best Of Show for best Cadillac and one for Best Of Show non-Cadillac. Mike Goldbladt of Norwich, Connecticut won best Cadillac with his immaculate 1927 Cadillac model 314 Roadster while a beautifully restored 1964 Pontiac GTO owned by Mark Eaton of Warwick, Rhode Island took best of show for a non-Cadillac car.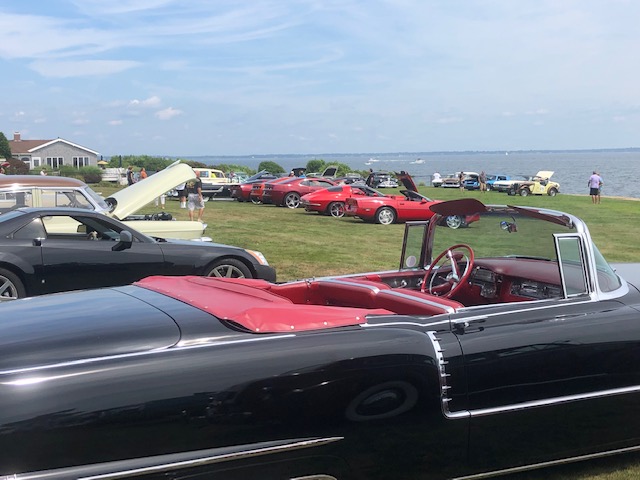 Some of the seventy show cars at the event with Narragansett Bay in the background.


Seventy classic cars were shown on the back lawn of my residence. Show participants were also invited to view ten of my own cars at the event along with over forty vintage motorcycles on display in my "shop". The weather was perfect and the Teladine Band played on as a hundred and fifty people enjoyed a beautiful day on the bay with beautiful automobiles.



See more photos of this day's event.